I fell asleep at around 9 pm, then I woke up at around 2 am. From 2 am to around 5 am, I've been doing an assignment due today (well, more like finishing up, really) while listening to "Dear Evan Hansen" (AMAZING MUSICAL! 10/10 WOULD RECOMMEND!). And now, at 6:07 am, I feel like if I let myself sleep on my bed, I'd be late for my 10 am class. It's a very important class, so I shouldn't be late BUT, at the same time, for the same reason, I have to not sleep in class. Do you see the dilemma? I do haha.
Well, I'll just probably drink a bit of coffee to stay awake.
I'm also planning to pull an all-nighter for an exam I have tomorrow night.
I was going to write that I'd just sleep a lot after tomorrow's exam BUT I have a problem set due on Friday noon.
HA! I'll just sleep a bit more on Friday then a lot on Saturday.
But I didn't write this post to plan my sleeping schedule in the coming days. I'm sure I'll get more than minimal sleep for the rest of this semester and that's fine.
At this point in time, all I want is to pass all my classes this semester. Well, for some subjects, I'd like a more than passing grade, but for most, passing is ENOUGH.
I'm not only aiming for passing though, unlike a few semesters ago, which was probably my worst semester (hopefully for my whole college life). TWO failed classes, ONE dropped, and ONE almost failed (which is the class I failed the previous semester). SO YEAH.
AND my art gallery write-up is 23 days, 6 hours (and counting!) overdue. Normally, writing a paper for something I actually did twice (different exhibits) is something I don't consider as work cause' I love writing BUT, for some peculiar reason, I couldn't find the motivation to write this. I still can't actually and, after 23 days of not writing it, it's just pretty troubling to think about, really.
I'll most likely just ask for an extra credit assignment (if that exists in college).
Funny cause' I really like that class… Hmmm…
If you're wondering why I'm writing this post (well, assuming that you're still reading it), I don't know either to be honest.
But since I'm posting right now anyway, here's are motivational .gif('s) to start your day!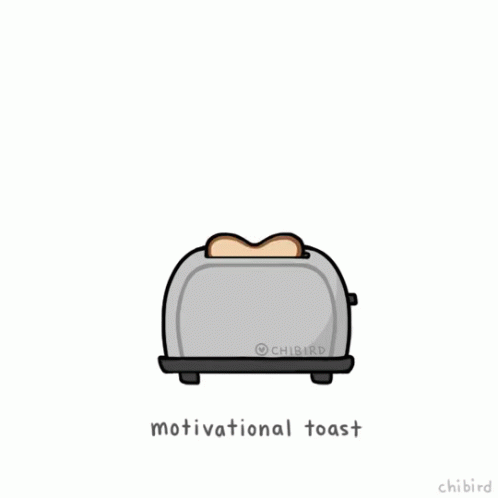 I really hope you have a great day because the world is beautiful and so are you.
LIVE. LAUGH. LOVE